The Inflation Reduction Act (IRA) is expected to create millions of new jobs over the next decade.
The head of investments at Bill Gates' Breakthrough Energy Ventures predicts it'll create 300 to 1,000 new companies.
But what does it all mean for Talent Optimization consultants? Here are our predictions.
More Green Jobs = More Demand for "Hire" and Pre-Hire Assessment Solutions
Growth is a very good thing for talent consultants and recruiters
Consultancies who help organizations improve how they attract, hire, and onboard new talent should begin conversations now with eco-friendly companies such as Upcycle & Co and Epic Cleantec who stand to receive millions of dollars in investments in the near future.
Tax Breaks and Other Incentives Encourage US-Based Manufacturing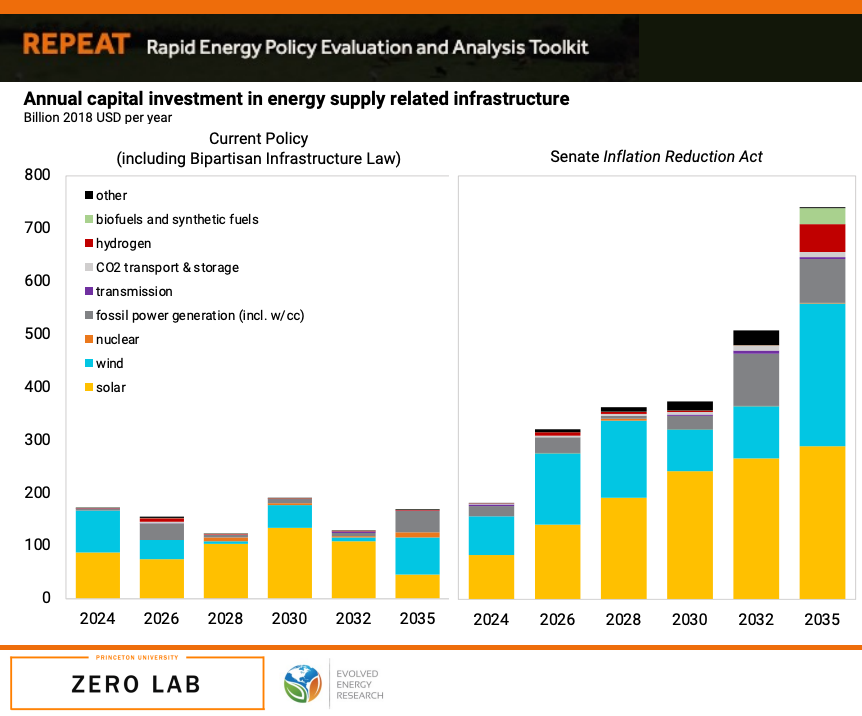 Princeton University's REPEAT Project forecasts up to 3.5 trillion in new investments in American energy infrastructure.
Companies using tax credits to make their businesses more environmentally efficient will need green efficiency experts to retrofit production lines.
The introduction of new technologies will likely lead to material changes in the organization and operations of these businesses.
If US-based manufacturing increases, we may see more factories and plants open and reopen. High-level talent strategy consultants should be part of discussions about where to place these factories in order to attract talent. Picking locations is a balancing act: factors range from the availability of workers and cost of living to proximity to corporate headquarters and transit.
Manufacturing and Construction Candidate Scarcity Will Continue
To ramp up production of solar panels, wind turbines and electric vehicles (EVs), manufacturers will compete for an already strained supply of experienced factory workers, machine operators, and engineers. At 3.2%, unemployment in manufacturing is down to roughly pre-Covid levels, below the current national average.
Along with new manufacturing jobs, reducing emissions will also require making energy efficient changes to new commercial and residential properties. Therefore the construction industry may seek even more builders, engineers, project managers, and site workers – competing, in many cases, with manufacturing for the same talent. 
New Sales Jobs for Home Improvement and B2B Energy Efficiency Projects
Companies will need more sales staff to book retrofitting and construction projects, sell new energy efficient technologies, and otherwise capture market share in what could soon be a more crowded field. 
They may turn to laid-off tech workers to fill their pipelines, creating more opportunity for consultants who help identify highly trainable talent when experienced candidates are hard to find.
Manufacturing companies may even need more procurement experts to source environmentally friendly building supplies. 
More Opportunities with VC-Backed Portfolio Companies
Venture capital firms have historically hesitated to make seemingly risky bets in green energy companies. However, the IRA has quadrupled investments in energy exchange traded funds compared to the month prior to its passage. 
Analysts predict VCs will show much more interest in the environmental sector in the years to come. These VC funds will need objective data to assess the leadership teams of potential ventures. Meanwhile, newly funded startups will need experienced executives to drive everything from product development to operational excellence.
Other IRA Winners
Businesses that work in green energy aren't the only environmental businesses that will benefit from the IRA. The bill includes large tax credits for:
Domestic manufacturers of environmentally-friendly products

Bio-diesel and other green fuel producers

Agricultural conservation products

Environmentally sustainable rural development 
Companies that work with energy infrastructure in rural areas should benefit as well —the IRA includes resources for building or improving green energy infrastructure. 
Large tax credits for water conservation and drought reduction products will likely shape industry in the drought-stricken Colorado River states.
Takeaways: Talent Optimization Opportunities for Consultants
Now is the time to network with companies who stand to benefit from the IRA – while also keeping a lookout for the many new startups to come.
Startups (with their new and often disorganized company structure) can benefit immensely from talent optimization. With even more VC investment on the horizon, many green startups will have capital to spend on their new, possibly inexperienced workforces. 
Need help capitalizing on this opportunity? Send us a note. 
Free Download: The Retainer Roadmap for Talent Optimization Consultants
Increase Average Client Value with our free guide to scoping, pitching, and winning more consulting retainers.